29 Jan

Urban Air Adventure Park Coming Soon

Urban Air Adventure Park Jumping Into Crocker Park's Phase 3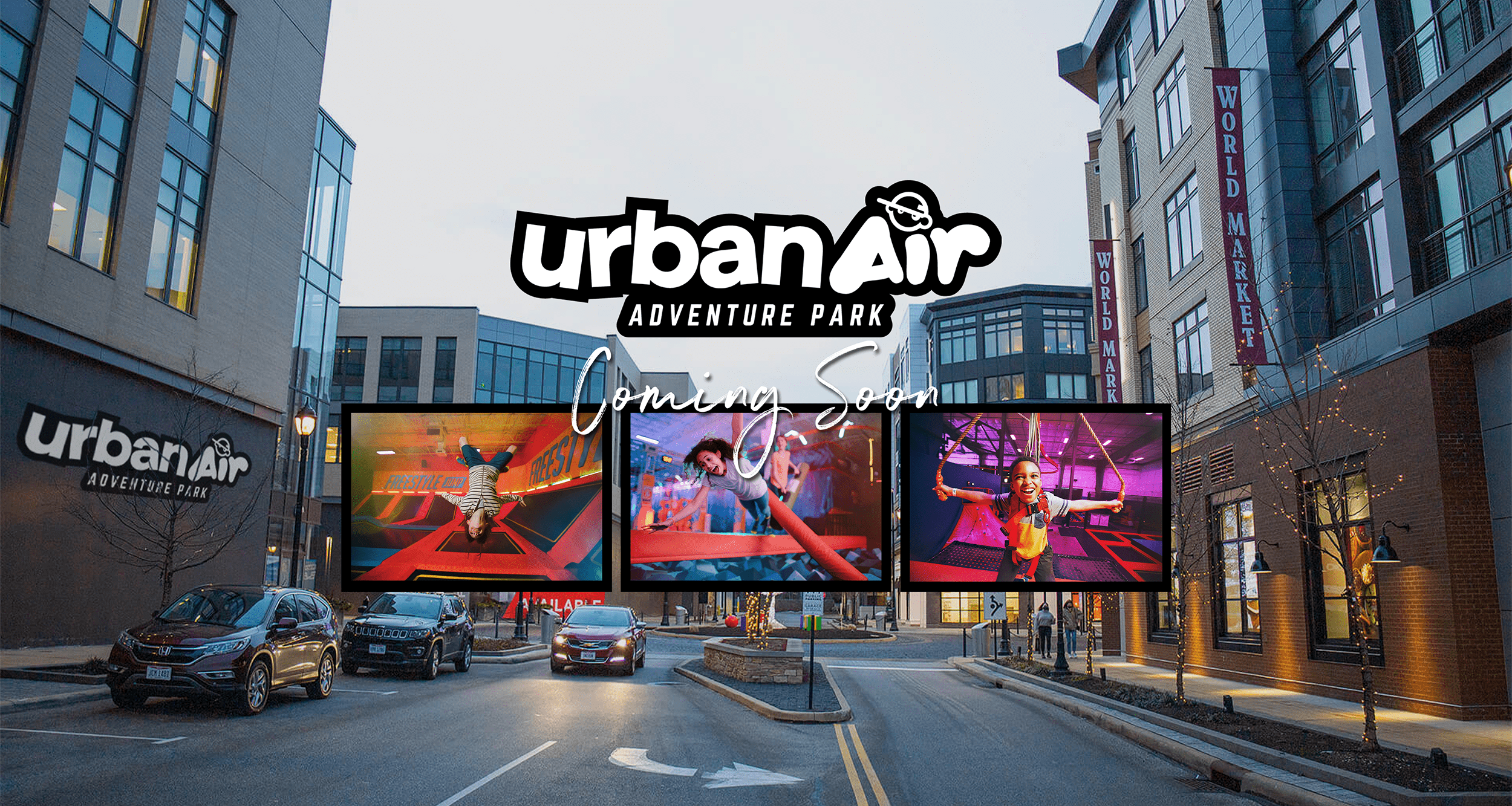 Jan 29, 2021
Urban Air Adventure Park Jumping Into Crocker Park's Phase 3
Urban Air Adventure Park, the largest indoor adventure park operator in the world, is coming to Crocker Park! With a signed lease and planning under way, Urban Air Adventure Park will bring next level entertainment to Westlake in 2021. Urban Air was one of the first in the industry to bring indoor adventure parks to the United States and now, by securing a location in Westlake, they will be expanding its footprint into the Ohio market as the state's sixth park. Located underneath American Greetings Headquarters, with more than 47,173 square feet of space, the new adventure park offers a full line-up of activities, which include Urban Air's award-winning wall-to-wall trampolines and obstacle courses, tube playgrounds with multi-level climbing ropes, plus a two-story go-kart track.
"Urban Air is the family friendly experience we have been looking for to add to Crocker Park," said Stacie Schmidt, Vice President of Marketing and Communications for Stark Enterprises. "We strive to be a center that gives every single person an enjoyable experience, and Urban Air's unique concept and array of activities helps to do just that, and allows for family friendly, quality time. Guests can enjoy more than just shopping and dining, but an added element of adventure, all at one place – your one-stop-shop for family entertainment! All ages can benefit from a little jumping and play time!"
The Dallas born company prides themselves on excellent customer service and a safe, affordable experience suitable for all ages, seven days a week. An industry veteran and Urban Air franchisee for 2 years, Ted Grambo, is the owner and operator for this new location. "We are thrilled to bring the Urban Air experience to Westlake and partner with such a great shopping center like Crocker Park," said Ted Grambo, owner and operator of Urban Air Adventure Park location at Crocker Park. "Based on our experience in Akron and the number of customers here in NE Ohio that love the unique and trilling mix of attractions Urban Air has to offer, we are excited to expand to the west side of Cleveland."
Urban Air will employ 60 residents for its newest location in Westlake and will begin accepting applications soon. For more information on Urban Air job openings, please visit their career page here. Located at 183 American Blvd under the American Greetings Headquarters in Crocker Park's Phase 3 development, Urban Air plans to open December 2021. To follow along on construction updates and photos, and to learn more about all other openings at Crocker Park, visit crockerpark.com and follow @CrockerPark on Facebook, Instagram & Twitter.