23 Nov

The Holidays Are Here At Crocker Park

The Holidays Are Here At Crocker Park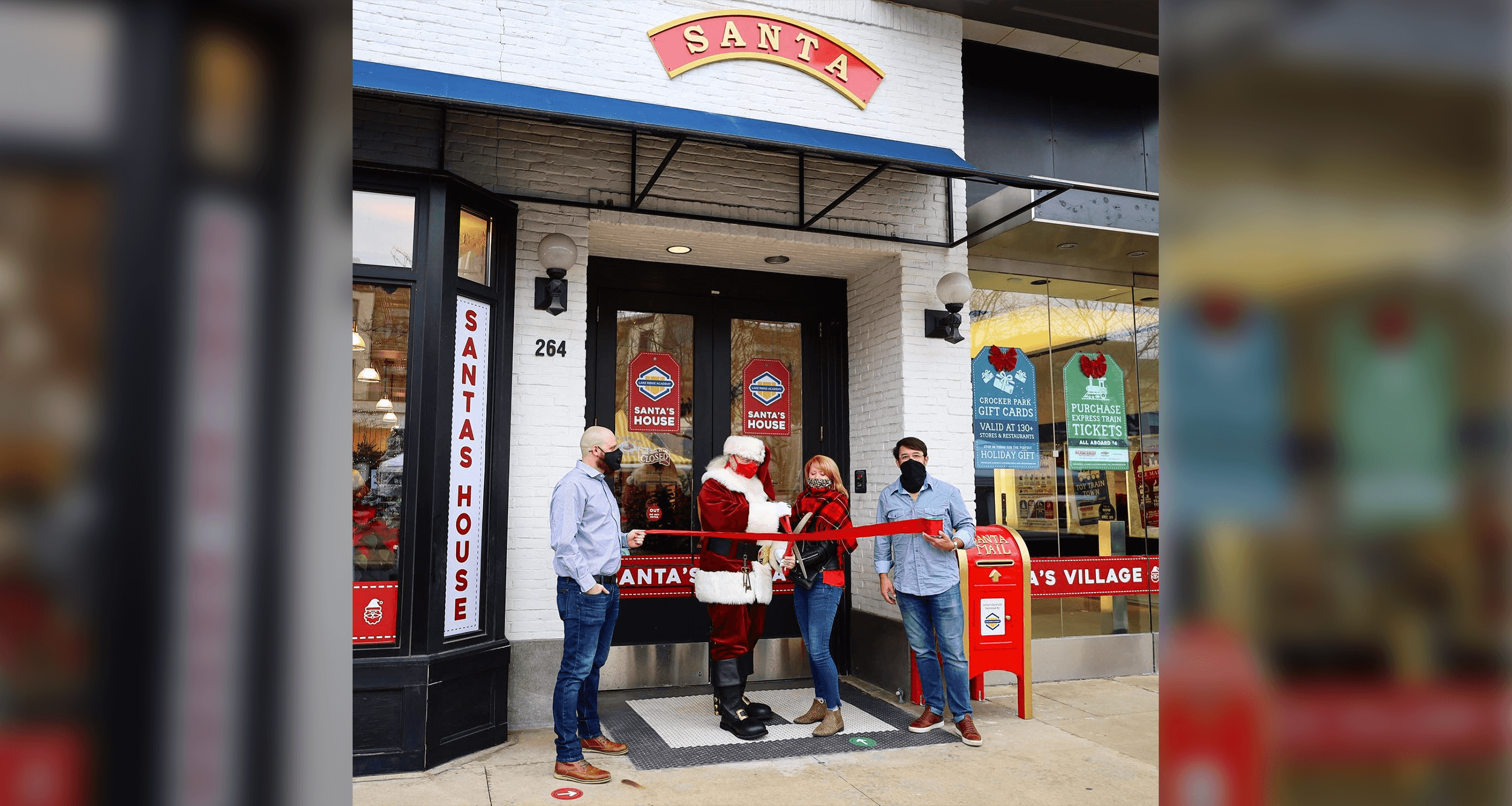 Nov 23, 2020
The Holidays Are Here At Crocker Park

Crocker Park commemorated the start of the 2020 holiday season and the opening of Santa's Village with a ribbon cutting ceremony in front of their NEW Santa House location in West Park next to Bath & Body Works this past weekend!
Santa's Village in West Park is one area of Crocker Park's holiday attractions, including: Crocker Park Tree Garden sponsored by Devon Oaks, Express Train sponsored by Serpentini of Westlake, Guest Services hub for maps, information, and gift cards, Lake Ridge Academy Santa House with Santa Claus himself!
Other attractions now open around Crocker Park include CLE Market in East Park next to The Cheesecake Factory. The market features: 100+ local artisans, rotating weekly, Santa's Sleigh photo opportunity, Toy Train Town sponsored by Serpentini of Westlake, Sugar Plum Children's Shoppe, and Polar X Ornaments. Outside in East Park they have Apex Skin 13' Walk-Through Holiday Ornament and $5 Merry Meals for kids will be served at Auntie Anne's, Nathan's Famous and Pasta Co-Op. In Union Square in front of Nordstrom Rack the Cleveland Monster's Ice-Skating Rink.
If you missed the virtual tree lighting ceremony that took place at Crocker Park last weekend, view it at @CrockerPark on Facebook here.
For more details on all the holiday attractions going on this holiday season at Crocker Park, visit crockerpark.com/holidayexperiences and follow @CrockerPark on Facebook, Instagram and Twitter.