12 May

Fount to Open at Crocker Park

Fount to Open at Crocker Park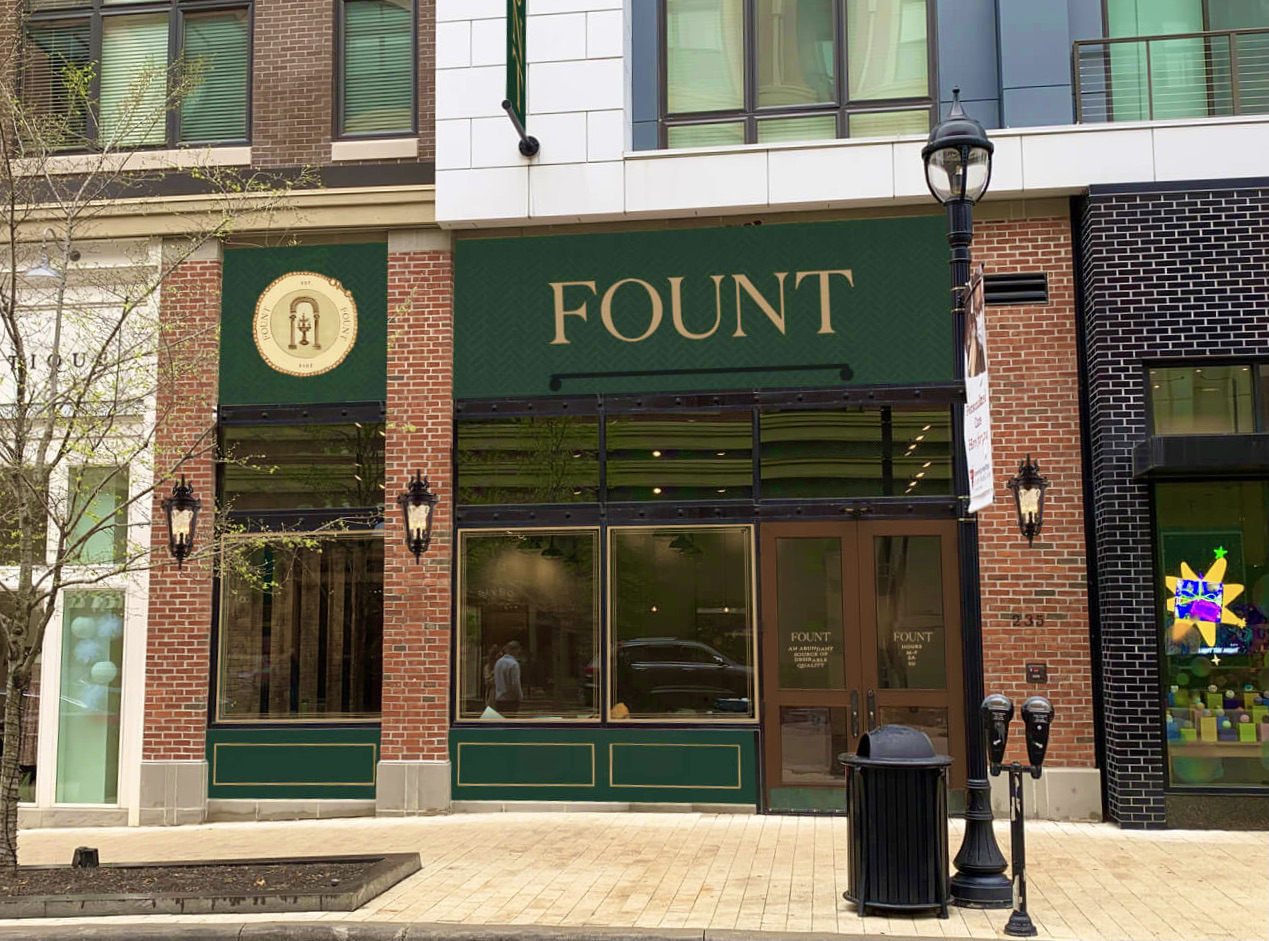 May 12, 2022
FOUNT to Make Crocker Park Their New Home This Summer
Local, Fine Leather Goods Brand Expands Showroom and Studio to Westlake
Crocker Park is delighted to welcome the local design house, FOUNT, to the Westlake neighborhood this summer. FOUNT is a fine leather goods company that focuses on handmade bags and accessories. The significant demand for their hand-crafted goods has prompted FOUNT to seek new space to foster their continued growth.
Since launching in 2014, the FOUNT name has quickly become a desirable staple within the community. From what started as a side hustle in their home, owners, Phillip and Jackie Wachter have created an unparalleled leather goods brand.
The brand initially gained a following as a popular vendor at the Cleveland Flea. Their first brick and mortar location came after the Wachter's were featured as winning contestants on Lebron James' CNBC show "Cleveland Hustles." Since then, FOUNT has greatly expanded its product offerings, and plans to continue this trend with an upcoming range of women's accessories in various styles and colors. With growth in mind, this new, larger location in Crocker Park will allow FOUNT to offer an easily accessible and transformative space to its west side clientele.
"We owe it all to our current customers and all of the community support that's been given to us, which has allowed this opportunity for growth," says owner Jackie Wachter. "We wouldn't be able to make this move if wasn't for the endless love and excitement from our clientele."
The new showroom in Crocker Park not only offers more space for the brand to grow, but also provides the customer with direct access to the timeless designs they have come to rely on to elevate their style.
"FOUNT embodies quality and community, two things that have made Stark Enterprises a fan of this local brand from day one," said Executive Vice President of Leasing, Lidia Saluan Richani.  "We've been working with them from the start to find the right location to nurture their continued expansion and we could not be more excited to welcome them into our Crocker Park family of stores and restaurants."
Husband and wife creative team, Phillip and Jackie Wachter began their design house in 2014 with a focus on fine leather bags and accessories. It is their passion to create high quality, ethically made products. The accessories storefront will open in Crocker Park this summer. Check out the FOUNT team's announcement on Instagram. For more information on FOUNT's products, please visit https://fountleather.com/.