09 Jun

Everarbor Coming To Crocker Park

Everarbor Coming To Crocker Park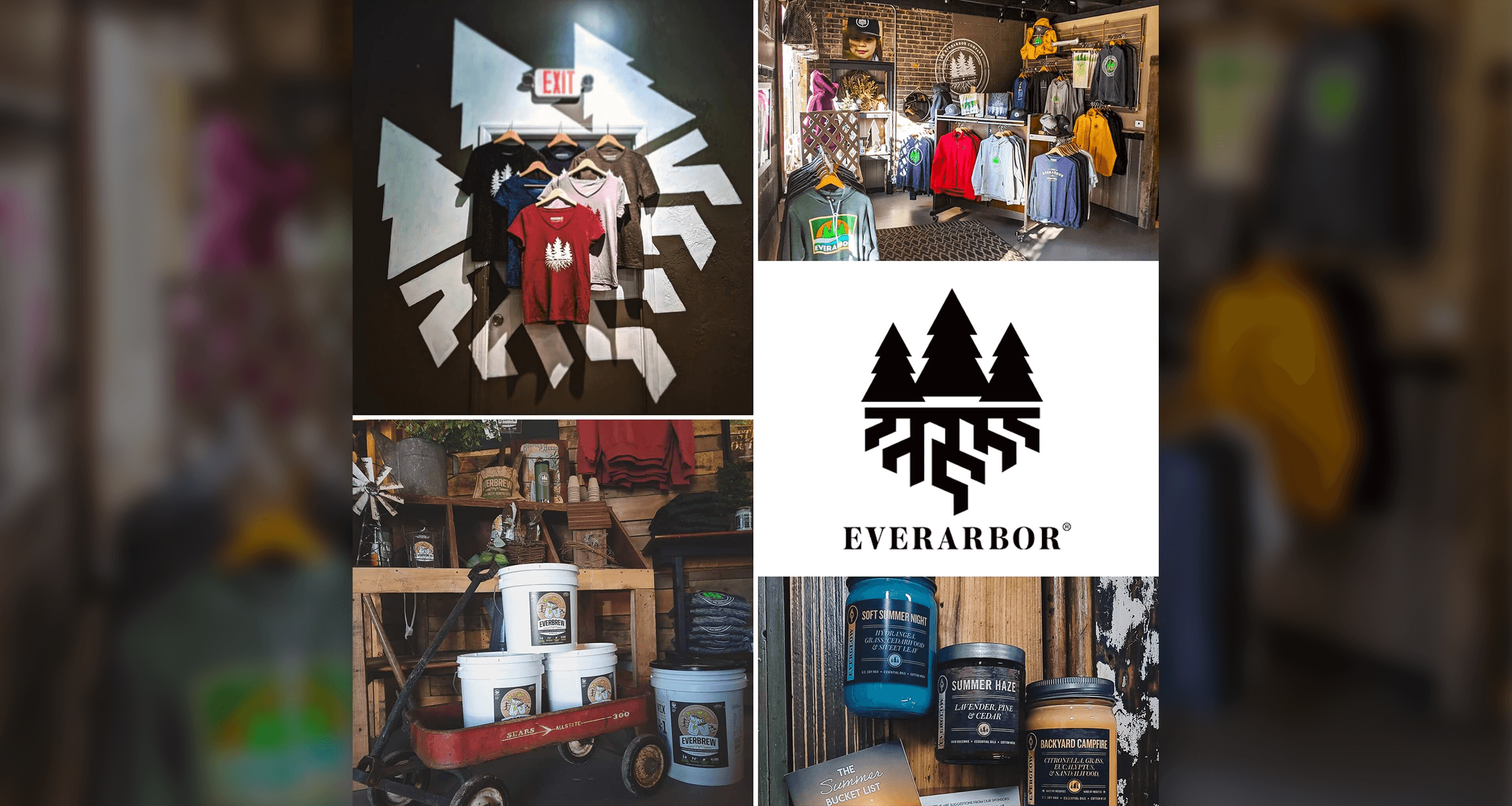 Jun 9, 2021
Local Outdoor Lifestyle Brand, Everarbor, To Open Permanent Location In Crocker Park
Cleveland Company Opening Permanent Brick & Mortar Store Front In Comet Alley
Crocker Park is thrilled to announce in time for the summer season, they will be welcoming another locally owned brand, Everarbor, to their unique shopping corner, Comet Alley. Being a longtime summer pop-up shop partner with Crocker Park and seeing so much brand success at the lifestyle center over the years, owner Derek Skapes and team felt the only logical next step would be to open a permanent brick & mortar location. The brand will sell it's beloved, locally made products from their Everbrew fertilizer to classic designed outerwear, Everglow candles, and accessories.
Everarbor was founded by Cleveland native Derek Skapes. After living and traveling in the Pacific Northwest and Southern California coast, Skapes wanted to bring the culture and appreciation of being outdoors back to Cleveland, along with the gear needed to enjoy the experience. He opened his first shop in 2015, offering locally sourced apparel, products, and services. This will be Everarbor's third location, with their other two located in Tremont and Crocker Park's sister property, Eton Chagrin Boulevard.
"Everarbor's unique approach inspiring Cleveland and Northeast Ohio to get outdoors makes this lifestyle brand a truly welcomed one here at Crocker Park," said Stacie Schmidt, Vice President of Marketing & Communications for Stark Enterprises. "We are thrilled after years of working together throughout the summers to be able to call them permanent residents of the Crocker Park family!"
One of the best-selling products developed and sold at Everarbor is Everbrew, an Ohio Department of Agriculture certified and US trademarked specialty fertilizer and soil additive, made from locally sourced coffee shop and brewery byproduct. The company works to ensure that their products are not only ethically sourced, but also supports and connects with other local businesses. Aside from Everbrew, the shop in Crocker Park's Comet Alley will also sell outerwear, accessories, and their Everglow candles as well as host educational events and festivities. To see their entire product line, visit everarbor.com.
Everarbor's newest location plans to open by the end of June and will be located inside Comet Alley, next to Cleveland Clothing Co. and Another Broken Egg Café and across from Hyatt Place Hotel. Their hours of operation will be Wednesday & Thursday, 11am-7pm, Friday & Saturday, 11am-8pm and Sunday, 12pm-6pm. For more information on Everarbor and everything else going on at Crocker Park this summer, visit crockerpark.com and follow @CrockerPark on Facebook, Instagram and Twitter.