17 Mar

Crocker Park Just Leveled Up Their Snack Game

Crocker Park Just Leveled Up Their Snack Game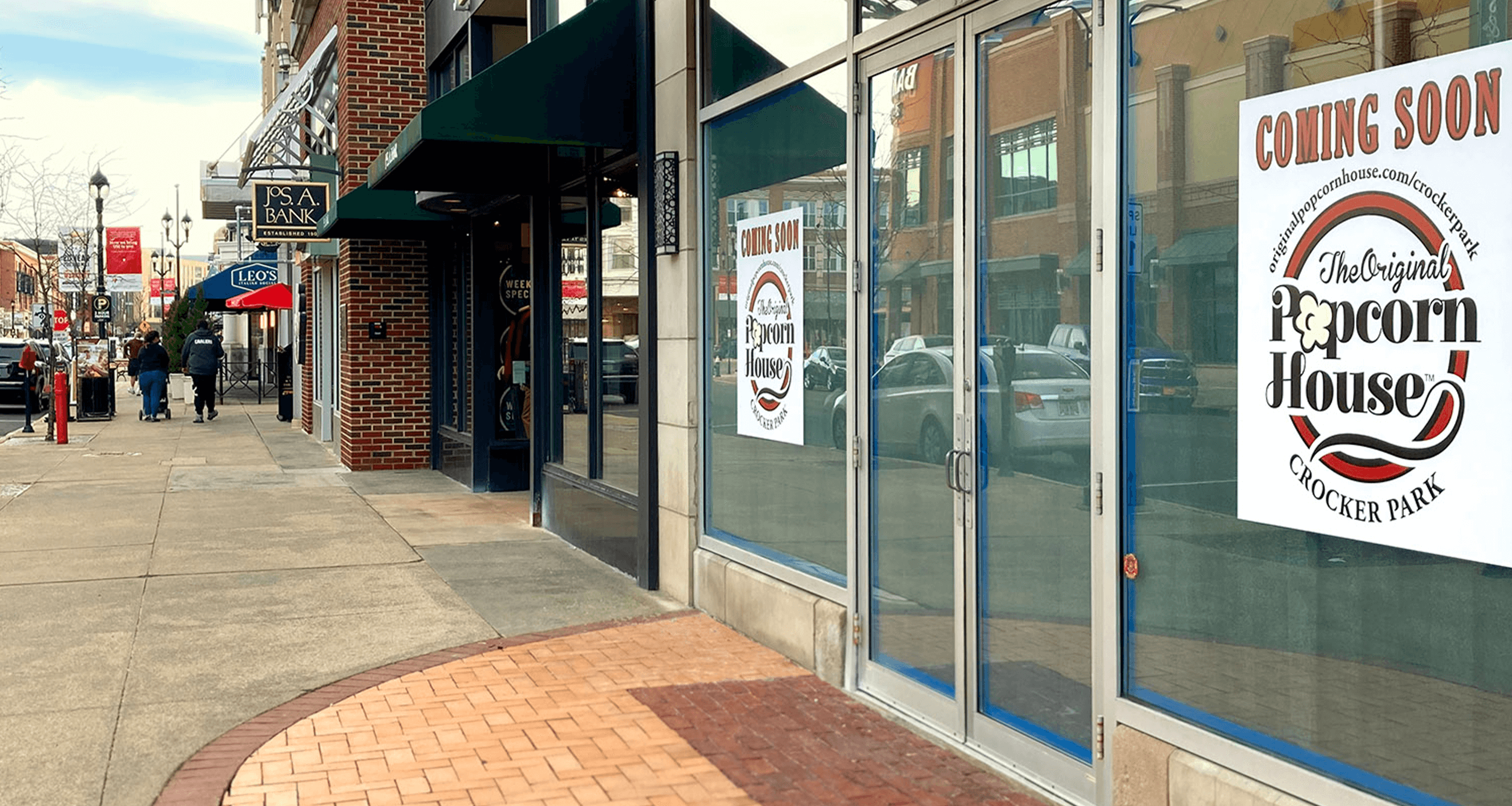 Mar 16, 2021
Crocker Park Just Leveled Up Their Snack Game
You butter come out of quarantine to check out what's poppin'. Crocker Park is excited to announce that The Original Popcorn House will be opening their first Ohio location this Summer 2021. The shop is locally owned by Cameron and Julie, born and raised just outside Cleveland. Their passion for travel and finding the best local treats along the way has inspired them to bring delicious, healthy snacks to "The Land". They invite you to come in and "taste the difference!"
The Original Popcorn House prides themselves on their superior ingredients and has made a name for themselves in providing the finest and freshest gourmet popcorn in the industry. All their mushroom kernels are popped in small batches to ensure freshness, using 100% pure coconut oil, premium white and cheddar cheeses and the finest Belgian chocolate. On any day, customers can enjoy up to 30+ popcorn flavors from traditional movie theatre butter to dill pickle and peanut butter chocolate drizzle.  Visit them for a bag (or a few), party packs or choose from a variety of gift tins to fill with your favorite flavors!
"We didn't know what we were missing until we tried The Original Popcorn House," said Lidia Saluan Richani, Executive Vice President of Leasing for Stark Enterprises. "Their popcorn is truly out of this world, and our team knew they would be a perfect fit for Crocker Park for anyone looking to grab a snack, buy a gift or complete a perfect meal with dessert! We are thrilled to welcome them to Main Street!"
The Original Popcorn House will be located at 24 Main Street, next to Jos. A Bank and across from Hyde Park Steakhouse. Construction will begin later this month, with an expected opening date of early Summer. This will be the first Ohio location for the brand, which also expands to four other states.
For more information on The Original Popcorn House and to view their menu, visit originalpopcornhouse.com/. Stay up to date on the construction process as well as all new additions coming to Crocker Park by visiting crockerpark.com and following @CrockerPark on Facebook, Instagram and Twitter.